Meet The SecuriCare Team: Patient Careline Team Member Annette Calam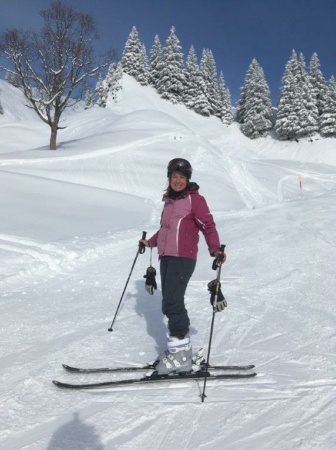 Name: Annette Calam

Job Title: Patient Careline Team Member
Time with SecuriCare: Ten years
What led you to join SecuriCare?
I was working in a recruitment agency where I helped SecuriCare find staff. I really liked the company, and I always had positive feedback from people who were placed here, so when a role that looked suitable for me became available I applied. I wanted to work in a team environment where I could speak with and help people, so working on the patient Careline was perfect. Previously I worked overseas for a tour company, and later in their head office, so dealing with people and helping to solve any issues they may have is something I've always been comfortable with and enjoyed.
What do you enjoy most about your role?
I enjoy speaking to different people with different needs. Some calls are straightforward and others are more complex. I enjoy helping people who are having difficulties, either with their stoma or continence products or their supplies. It's great when you can turn things around and help people find the right products and make a real difference to their daily lives. Working with like-minded colleagues, who all have the same passion to help is very rewarding. We often share knowledge and ideas with each other which broadens our knowledge and means we can help people in a variety of different situations.
What's a typical working day like for you?
I like to arrive 20 minutes before I start work to get my first cup of tea, and catch up with my colleagues – especially on a Monday morning! I work part-time three days a week as I have small children. First of all, I'll catch up on what's happened in my absence and find out if any of my patients have called in for me, as one of my colleagues is always there to help. During the day I'll respond to new enquiries from patients and make contact. I'll deal with any incoming calls from either patients or healthcare professionals and help in any way I can. I also look after patient orders which means liaising with surgeries and other related activities to ensure the first couple of orders go smoothly. No two days are exactly the same so each day brings its own challenges and rewards.
What do you get up to in your spare time?
Spare time – what's that?! I have a husband, two young children, a dog, two rabbits, two hamsters and a fish tank at home! So I'll reword this question to 'what I do when I am not at work'. I spend lots of time with my family. We all enjoy walking and taking our labradoodle for his walks. I have lots of friends and love to socialise, and if it involves food or dancing then that's all the better! I volunteer a lot at my girls' school so I am often there helping with events and helping the children with reading. I love to travel and explore, so love our family holidays, and even sneak in the odd couple of days away at the spa with friends if I can.
"It's great when you can turn things around and help people find the right products and make a real difference to their daily lives." – Annette Calam
Share this article:
by SecuriCare Team
Ready to join SecuriCare?
For ongoing support, product advice & home delivery.