Meet The SecuriCare Team: Leanne Rowlands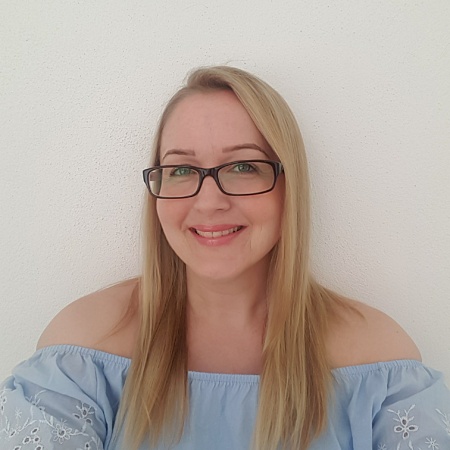 Name: Leanne Rowlands

Job Title: Training and Resource Coordinator
Time with SecuriCare: 2.5 years
What led you to join SecuriCare?
Before joining SecuriCare I'd worked in the healthcare sector for a few years but wanted to expand my knowledge and learn something new. My boyfriend suffers from Crohn's disease so I already had an interest in some of the topics SecuriCare deal with, and I wanted to work for a company with a high level of customer service, where staff are passionate about their products but always put their customers first. I found this with Securicare and that's what made me want to work here.
What do you enjoy most about your role?
I like my job because everyone shares the same vision and is dedicated to the mission of delivering better healthcare to our patients. I also have a passion for training people, providing them with the tools they need to do their job well. I love interacting with people, not just when I'm training colleagues but also when I speak with patients on the phone.
What's a typical working day like for you?
Each day I set out a training plan for my trainees, with specific tasks they are to complete or that I'm going to show them. My day is normally split in 2, so I spend the morning with 1 person and the afternoon with another. I also hold monthly refresher training sessions with our existing staff to keep them up-to-date with any new products or services.
I also have an hour to myself in the afternoons, for any admin work that needs to be completed.
What do you get up to in your spare time?
In my spare time, I love to go on holiday. My favourite places are Portugal and Malta. I just love the weather, the food and the people. Also, I love a good tan!
When I'm not on holiday, I spend time with my boyfriend going to English Heritage and National Trust sites. I like to spend time with my family in Essex, go to the gym and read books. I like to read fiction and my favourite author at the moment is Frank Tayell who has written a series of 13 books called Surviving the Evacuation, which is keeping me very busy!
"I wanted to work for SecuriCare because of the high level of customer service; staff always put their customers first." – Leanne Rowlands
Share this article:
by SecuriCare Team
Ready to join SecuriCare?
For ongoing support, product advice & home delivery.