Meet SecuriCare Resident Blogger, Jen McGregor
Meet Jen McGregor of CrohnieClothing
Hello SecuriCare Blog Readers!
I'm Jen, the newest resident blogger here at SecuriCare and I thought that, for my first blog, it was only polite to introduce myself. I'm 23, from Glasgow and I was diagnosed with Crohn's Disease in 2007 when I was only 13 so I've spent the past decade of my life with Crohn's. I was so young when I started having symptoms that I can't remember life without being chronically ill. Since diagnosis I've been through: children's and adult health services; tried out most of the treatments for Crohn's available on the NHS (you'll learn very quickly from my posts that I like to be difficult when it comes to my health!); taken part in a clinical trial; had a colectomy with ileostomy and then a proctectomy with a dash of intermittent abscesses thrown in for good luck which need to be removed a couple of times a year!
I'm currently a student studying marketing and entrepreneurship. In the near future, I hope to have an online range of adaptable clothing available for ostomates like myself who want clothing that works for them, without having to pay for alterations or ever needing to think, "I can't wear that because of my bag" again. Unfortunately, I've spent the beginning of this year recovering from my proctectomy surgery (and the associated complications from my wounds opening back up) so that project has had to take a back seat for now. I also have a blog, which I've been writing for the last few years, called CrohnieClothing where I share my love of fashion alongside my health updates and any tips and hints I come up with for those with Crohn's.
What I will be writing about
In my upcoming posts for SecuriCare, I'm planning to write about everything from what my experiences were with surgery and treatments I've tried to my infertility struggles due to having a severe case of IBD. This will include telling you more about my experience at the end of last year when I went through embryo freezing with my partner, Stuart, and what embryo transfer and pregnancy means for you when you have an ostomy. I'm also looking forward to sharing my experiences of being a student with an ostomy and how I've managed to keep up in university whilst going through major surgery. I travel a lot with my medical supplies, too, as I love seeing the world and definitely don't let my IBD slow me down.
My goal in writing these blog posts is to help anyone in a similar position to myself to realise that they're not alone - at times it is very easy to feel isolated when you're living with IBD. My posts will be about all the things that I would have loved extra information on when I was going through them myself, so I really hope that they can help to ease some worries during any scary times you may be experiencing.
I definitely know how hard life can be with a chronic illness. That's why I've taken up my new role as a SecuriCare resident blogger, in order to be completely open and honest in everything that I write. After all, nothing is ever as bad as you imagine (trust me - I'm a huge worrier and I'm still standing and getting better by the day!)
I can't wait to show you all my next blog, it's all about "What I've Learned From Having Crohn's and an Ileostomy"! So watch this space and see you very soon…
Jen
Meet SecuriCare's newset resident blogger, Jen McGregor of CrohnieClothing
Ready to join SecuriCare?
For ongoing support, product advice & home delivery.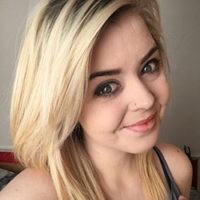 About the author
I'm Jen, I've had Crohn's Disease for more than 10 years and have a permanent ileostomy. I love all things fashion, animals and travelling. I'm also a student, a vlogger, and I have a dream to bring my adaptable clothing line CrohnieClothing to the masses.


Enter your email address to join our email list
By submitting, you agree to receiving product and service emails from SecuriCare. You can unsubscribe at any time by clicking the link in any of our emails, calling Freephone 0800 585 125 or emailing orders@securicaremedical.co.uk, and you can view our full privacy policy.