Meet a SecuriCare Stoma Care Nurse: Charlie Raven-Hill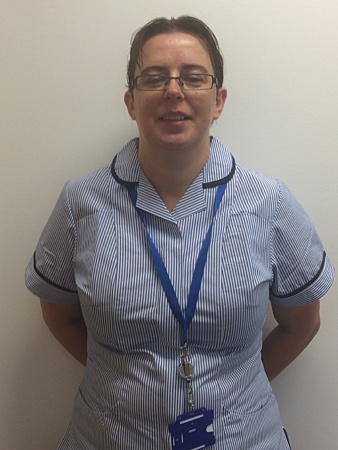 Name: Charlie Raven-Hill.
Job Title: Community Stoma Care Nurse
Community: Southern Team
Tell us about your background
I have been a Stoma Care Nurse since I joined SecuriCare in October 2017, but my interest in caring for patients with a stoma threads right back to my nurse training in 2000. Post-qualification, I have worked in surgical nursing and completed various stoma care-related qualifications.
What led you to join SecuriCare?
In 2012 I moved from Kingston Hospital to the Royal Marsden NHS Foundation Trust to further my nursing experience and gain new skills. I later decided to join SecuriCare, as I wanted to return to my local community and share my knowledge and skills with patients and families in my area.
What do you enjoy most about your role?
The best part of being a Stoma Care Nurse is having a different day every day. I enjoy meeting new people and helping patients to adapt to their new way of living with a stoma.
What's a typical working day like for you?
I don't have a typical working day, but as I am mainly based in the community, I spend the majority of my day seeing patients in their own homes and troubleshooting stoma related complications, or just assessing how well patients are managing with their stomas. I like to achieve the best possible outcome for my patients and their families, and many of my patients have multiple health issues and complex family dynamics.

What do you get up to in your spare time?
I'm getting married to my fiancé, Stuart, in June - so most of my free time is currently spent wedding planning! I also have a black cat called Milly who keeps me occupied. I enjoy arts and crafts and am currently learning to crochet, and am cross stitching a portrait of Henry VIII and his six wives, as we live close to Hampton Court Palace.
The best part of being a Stoma Care Nurse is having a different day every day.
Share this article:
by SecuriCare Team
Ready to join SecuriCare?
For ongoing support, product advice & home delivery.