Meet A SecuriCare Stoma Care Nurse: Anna Simpson From Leicester General Hospital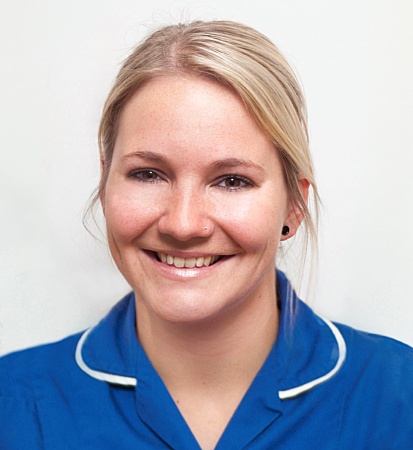 Stoma care nurse name: Anna Simpson
Hospital base: Leicester General Hospital.
How long have you been a stoma care nurse? I became a stoma care nurse in 2012 after hearing about the role from a friend.
Why did you decide to go into stoma care nursing? I had been working on a general medical ward for 5 years and wanted a change, to specialise in one specific area of the hospital. After hearing about the Stoma Care Specialist Nurse role I did my own research and felt it would be something I would enjoy and that would be very rewarding.
What is the best part about being a stoma care nurse? Since starting my stoma care nurse role, I feel as if I have developed and learnt new skills every day. There are always new challenges and I often learn new techniques and skills from my ostomate patients too!
Do you have any hints or tips for other stoma care nurses? I would recommend any stoma care nurse to do the Advanced Approach to Stoma Care Management week-long residential course. I did this to help further my understanding and knowledge. It was great meeting stoma care nurses from different parts of the UK and being able to share the skills we had in stoma care. It was a very helpful course which gave me the chance to develop my role by gaining new skills I can implement every day.
Is Anna your stoma care nurse? Why not give her a shout-out in the comments! Look out for profiles of our other SecuriCare stoma care nurses, coming soon on the SecuriCare blog.
'I often learn new techniques and skills from my ostomate patients too!' - Anna, SecuriCare Stoma Care Nurse
Share this article:
by SecuriCare Team
Ready to join SecuriCare?
For ongoing support, product advice & home delivery.