Maintaining Nursing Standards By Being Creative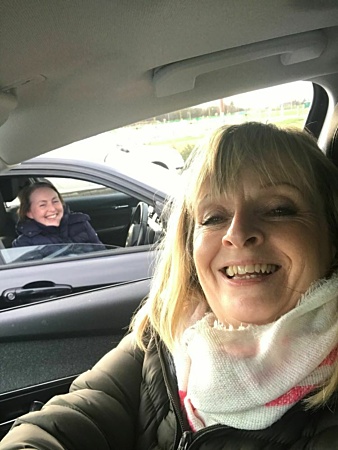 The Nursing & Midwifery Council (NMC) regulates nurses working in the United Kingdom and to stay as practicing nurses, every three years we must 'revalidate', which really means that we must go through an evidencing process to show that we remain fit to practice.
To achieve this, every three years we must show that we have worked for 450 hours in clinical practice, completed 35 hours of continued professional development (CPD) of which 20 must be participatory. This means that we have learnt in a group to exchange ideas and reflect on what we can do to improve our practices.
We also must show that we have obtained five pieces of practice-related feedback and we have completed a minimum of five pieces of reflection – all of this must link into our code of professional practice, which is the 'bible' of what the essence of nursing practice is… you could say it is the rule book!
In my role as a manager, I not only have to fulfil these myself, but I also have an additional role as a 'confirmer' whereby I must hold a reflective discussion with the nurses in my team, and review the evidence provided to me. This is best done face to face, however, with Covid-19 we have had to find more novel and inventive ways. You can work virtually over Microsoft TEAMS, but I find face to face is a good way to support the team and offer the human element during challenging times.
Laura is one of the colorectal nurses in the Leicester Team. For Laura's revalidation, we were able to meet in a car park en route where our home commutes cross - this was therefore classed as an 'essential journey' under the Government guidance at the time.
It was a bitterly cold day
So we both sat in our individual cars maintaining social distance but parked in such a way that it facilitated the meeting to take place (see picture).
Laura was well prepared, and I felt that although unusual, the setting did not hinder the process and Laura and I managed to have a positive meeting, discussing the content of Laura's portfolio of evidence, whilst maintaining social distancing and staying within the COVID guidance.
"Arranging activities such as one-to-one, face to face meetings require unique solutions during COVID-19 - a car park meeting was, in my experience, was quite unique! Most importantly, we managed to fulfil our objective in the sharing of views, culminating in a most constructive meeting. The meeting was scheduled and completed to comply with the time constraints of the revalidation process. Logistically, the venue was appropriate, it being close to home as well as on my route from work, thereby avoiding disruption to my work schedule and adhering to the COVID guidelines of the time." - Laura Crosdale, Colorectal Nurse – Leicester
The ability to respond to change, be flexible and adaptable are essential skills of being a good nurse even more so during the Covid-19 pandemic.
A revalidation meeting in a car park, whilst sitting in our own cars, although not our usual choice of venue (and caused a few stares from other car park users!) demonstrated that through being creative we were still able to uphold the NMC requirements for a revalidation meeting whilst being able to create a supportive personal environment to review Laura's evidence, therefore maintaining safe and effective practice.
"The ability to respond to change, be flexible and adaptable are essential skills of being a good nurse even more so during the Covid-19 pandemic." Wendy Smith
Share this article:
by SecuriCare Team
Ready to join SecuriCare?
For ongoing support, product advice & home delivery.