Maintaining Calm During The Coronavirus Situation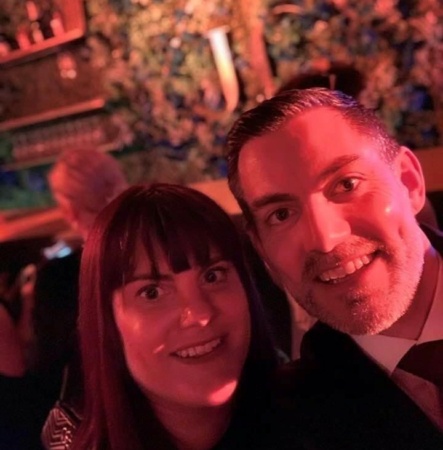 As I write this, it's been just over a week since government lockdown started, but we had been in self-isolation for a week and a half before that because my son, Callum, and my niece, Harmony, both had 'possible' coronavirus symptoms.
You'd think we'd have found our feet by now, but home-schooling is the gift that keeps on giving and if anything is going to give me grey hair on grey hair it's that!
The seven to ten days the kids were unwell were easy because they were isolated in their rooms. I spent my day up and down the stairs with meals and medicine. In between that I was deep disinfecting the whole house every hour. I cleaned more in those seven days than I did in the last seven years!
We all know, however, that distraction is not a long term strategy and I fell apart when I couldn't get any Calpol ANYWHERE in Herne Bay. My anxiety levels ramped higher and higher with every shop that didn't have stock and none of them knew when they'd be getting more in. I was on the way home, in tears and empty handed, when I saw a corner shop that I normally drop parcels into. Luckily, this place had Calpol! In fact, they had two bottles, and I let the shopkeeper play into my anxiety, and he had me buy both bottles because, "These are probably the last two in Herne Bay and your kids need it. What if you run out and there's still no stock?" - I said I wanted to leave a bottle for somebody else, but he continued and while he didn't have a gun to my head, I was in such a panic that I just wanted to get home to safety!
I can't imagine what it would be like to run out of stoma supplies at this time.
I know all the delivery companies messaged to reassure us all, but the hysteria may have had you worried at first!
Once the kids came out of isolation we still had a 14 day quarantine. Home school started on the Monday. There has been a lot of anger, crying (me and husband, Matty), shouting and saying sorry. Harmony is at college so gets on with her work, to a certain degree. I just have to wake her up before she misses the whole day.
I've started meditating because I just felt numb and full.
Like I'd used too many emotions and they'd stacked up like dishes inside me, right to the top of my head. I set aside an hour a day, head to YouTube, pop in my headphones and close my eyes.
I feel lucky to have Matty and the kids with me, because a lot of people live on their own and that brings its own set of mental challenges. My dad is on his own and has to do the 12-week shielding, so he's bought himself a greenhouse and started growing fruit and veg. He also has a home gym, so can set aside an hour a day to do that too. My dad is a man of routine so his days will be regimented, but we all interrupt him with our video calls! Yesterday we called him from our beach walk, so that it was almost as if he was out there with us.
My brother lives on his own too and is a key worker in London.
The picture above is of me and him, it was taken back when everything was 'normal' just before the lockdown hit. He doesn't get to see his kids at the moment because of the sacrifice he is making to help others. We video call him, Harmony (his daughter) and I, and we do it multiple times a day. He has an inflammatory bowel disease (IBD) and there is currently a shortage of his medication which he has to take to be able to eat. He is trying to buy Free From food as that doesn't make him as ill, but of course the panic buyers were just grabbing whatever they could so even that's in short supply. Understandably, he can struggle with his mental health so by calling him regularly and checking-in we are doing what we can to lift his spirits.
Whatever you're going through at the moment, whether it's COVID-19 related or something else, I'm sure someone's reading this thinking I wish everyone would stop banging on about that, my Barbie Butt won't heal and I've not sat down for six months!
Everyone reacts differently to things and it's okay to talk about it.
Or if you don't feel you can discuss, you can write it down, just to get it out of your head. It's always smaller on the outside. And remember, if you do want to talk, there's always someone willing to listen.
"I feel lucky to have Matty and the kids with me, because a lot of people live on their own and that brings its own set of mental challenges." - @sonikmommy
As Michelle says – there is always somebody to listen if you just want to talk. Like Michelle, we are very aware how hard the current situation may be for those who are alone. That's why SecuriCare have launched the Conversation Careline. If you have a stoma / continence issues and would appreciate a friendly phone chat over a virtual cuppa whilst you're self-isolating, just call our freephone number 0808 273 6537 9am-6pm Monday to Friday. You don't have to be on our SecuriCare service and we don't even need to talk about stomas and incontinence! We're just trying to do our bit to support those who might be finding this a lonely time.
Share this article:
by Michelle Williams
Ready to join SecuriCare?
For ongoing support, product advice & home delivery.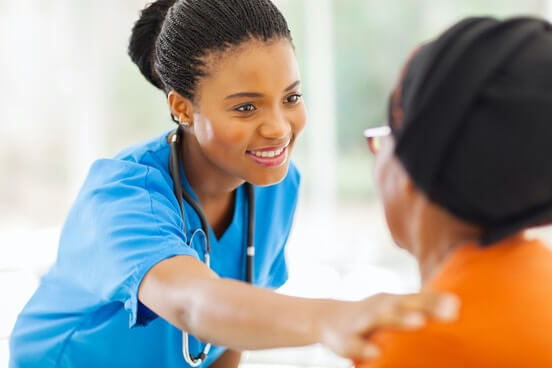 About the author
My name is Michelle; I live in Kent with my husband and son. I have a permanent ileostomy as a result of Ulcerative Colitis. You can follow me on twitter.