Looking Back At My Stoma Journey: Part Three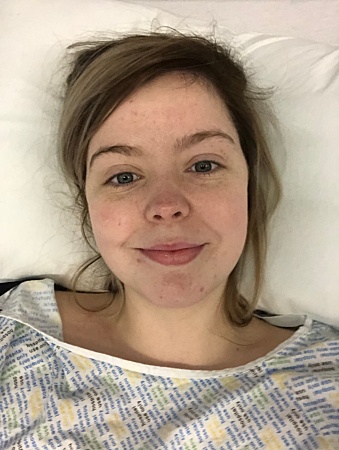 Hello Again SecuriCare blog readers!
I can't believe we're here but I'm finally updating you all on my most recent parts of my journey, my life post-ostomy.
I've really enjoyed writing this series as I've never shared my story in full before, as it's so long there needs to be three parts as it really could fill a book! I ended my last part of the series by discussing my sepsis experience that occurred after my colectomy which was one of the scariest things I've ever gone through. I was lucky however, that the sepsis cleared very quickly after treatment. I was able to go home after ten days of IV antibiotics.
I have neglected to mention something else that was happening at the time because it's still difficult to talk about.
My big brother Duncan was 12 years older than me and we were inseparable. We would hang out every day and when I first got sick he was so hands-on and did everything possible to ensure I was as happy as I possibly as I could be. He really became my best friend, another parent or carer and my own personal activities coordinator! In 2014 he was unfortunately diagnosed with oesophageal cancer. We were crushed. Through my colectomy and sepsis experience he was in and out of hospital too, so my focus became getting better to be able to help him like he had always helped me. I managed to be well enough to spend lots of quality time with him and we had the most beautiful and heartbreaking six months together before he passed away in August of 2015, a year after he was diagnosed.
Duncan's passing is the hardest thing I've ever gone through, but it has made me determined to live the best life I can to make him proud.
That is why three weeks later I started at Strathclyde University and began a degree in business enterprise and marketing. I won't lie, at that time I was so wrapped up in grief that I pretty much ignored some of the issues I was having with my health. My stoma began causing leaks multiple times a day and caused the skin to fall apart alongside my rectal stump. I was so focused on keeping busy (so I could avoid dealing with how sad I was) that I put off getting proper treatment.
A few months in I finally began my journey to find ostomy bags and accessories that wouldn't react to my skin as my issues were partly due to dermatitis (I'm allergic to most adhesives). My rectal stump however was a little more tricky to deal with.
The first thing to be done with my rectal stump was to try steroid enemas… I used these for a few months, but they didn't work too well as I was still bleeding, but it didn't hurt so it was worth a shot! When that failed I moved on to steroid suppositories. Those hurt a bit and they also didn't stop the bleeding.
By summer of 2016, we realised it was best to consider proctectomy surgery.
By the October we were ready to set a date but first my boyfriend, Stuart, and I had to go see the Assisted Conception Suite (ACS) to get information about my fertility as there is a risk it can be damaged during the proctectomy. It was very lucky we went when we did as we discovered that my fertility was exceptionally low but Stuart's was very high which meant they could offer us the chance to freeze embryos or eggs. Unfortunately, the fertility preservation wasn't covered by the NHS unless I had a cancer diagnosis so we had to pay around £5,000 to do it ourselves.
This was scary but due to the time of year, we had just one week to go ahead with it and pay the whole amount (as they shut for two weeks for Christmas and my surgery was due early January). As you would expect, this was terrifying, but we decided to use our savings and to freeze embryos together, as we were and still are sure we want to raise children with each other.
The whole fertility process was very intense, but we managed to freeze four embryos.
You have no idea how much peace of mind that gave us, so I could go into the proctectomy surgery without the worry of infertility. Pretty much as soon as the freezing was done I had the weekend to relax before the pre-op testing and then the surgery was upon me. I have to say that the proctectomy surgery was the best surgery I've ever had and that was down to choosing an epidural as my main form of pain relief. The process was quick, easy and painless but I was so relieved that I vomited and passed out, and then the trainee nurse was so worried about me that she fainted too!
The next few weeks were blurry, but I do remember being at home, trying to get out of bed and feeling my tummy scar 'unzip' - it completely opened up!
I also had a similar problem with my rectal scar so I had both wounds packed for the next four months! The rest of the winter through to the end of summer was full of monitoring, wound care and building up my strength before things were stable enough that Stuart and I could go on a trip to Florida! We do things differently as I can't stand in lines or walk too far but it was an amazing trip and we loved it so much that we're now preparing to go on our third trip in four years!
It was during the first trip that I began getting bad back pain, and also realised my bum wound was bleeding. The doctors said we had to think about more surgery to fix it, and I had a series of scans. These showed I had three tracks from the wound that burrowed inside, and I also had inflammation in my pelvis which showed ankylosing spondylitis (AS).
Fast forward a few months and I had the surgery to fix my wound which was very minor, and it finally worked!
I now don't bleed as often. This was a huge relief as I didn't think it would ever heal, I did develop hypersensitive wounds, but overall things were much better. I unfortunately had another surprise when it was discovered that I have endometriosis. We're still deciding how to treat it but it is a relief to have a diagnosis for these symptoms and to know they're actually treatable!
There have been more complications with my skin as my stoma is too small and is angled oddly.
The opening faces towards my skin rather than into my bag so I'm currently waiting on surgery to fix this, but before we do anything else I'm going back on immunosuppressants to try and control my AS and keep the Crohn's at bay.
I have now come to the end of my degree and I hope to put the surgery off until I finish it so I can apply for an early entry PhD course which is what I'm really hoping to achieve so I don't let my illnesses take over my life! I'm really at a point where I want to get everything done as quickly as possible so I can move on with my life and so Stuart and I can one day defrost those embryos. Until then we've got two nieces, one of which is Duncan's newborn daughter – we love her so much and she's where we get our baby fix!
I'm really hopeful that we're close to closing this difficult chapter of the last four years and that 2020 will be a much happier and healthier year all round.
"Duncan's passing is the hardest thing I've ever gone through, but it has made me determined to live the best life I can to make him proud." - @crohnieclothing
Share this article:
by Jen McGregor
Ready to join SecuriCare?
For ongoing support, product advice & home delivery.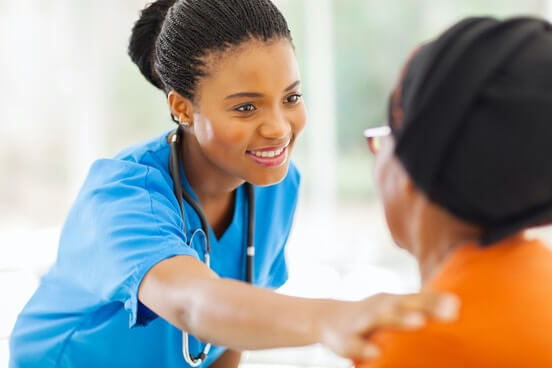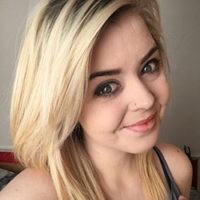 About the author
I'm Jen, I've had Crohn's Disease for more than 10 years and have a permanent ileostomy. I love all things fashion, animals and travelling. I'm also a student, a vlogger, and I have a dream to bring my adaptable clothing line CrohnieClothing to the masses.