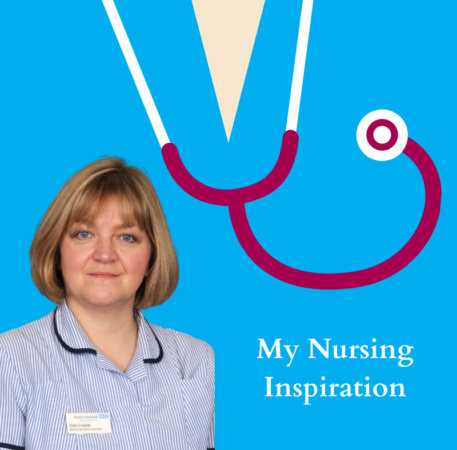 The first and best nursing care I received was from my mother as I had various childhood ailments.
She would mop my fevered brow tenderly with a cold flannel; nourish me with cream of tomato soup, Marmite on toast, jelly and ice cream; dispense junior aspirin and liquid antibiotics followed by a boiled sweet to take the nasty taste away and tuck me up on the settee to watch children's TV between delirious naps.
In the late 1960s I had a hernia repaired on the children's ward at Leicester General hospital… little did I know that I would end up working there as a Stoma Care Nurse many years later.
I have very vivid memories of this experience, perhaps because of the trauma of being separated from family and particularly my mum during this time, but I don't think I understood what I was feeling. I recall the kindness of the admissions nurse fitting an identity bracelet, not just to me, but to my Tiny Tears doll that I clutched. I remember being acutely embarrassed at having to get undressed and into my nightie without the privacy of curtains being drawn around the bed. I was very young and very shy. I recall the journey to theatre with the staff in green surgical scrubs and that the anaesthetic room was the same colour. I recall being sick in the night alone in the dark and crying myself to sleep.
In the morning a kind nurse got me up and washed my sick covered hair in a red bowl and the ward sister took me with her to see the babies on the ward which I loved.
I recall being fed baked beans for every meal - it put me off them for years to come. I became friends with Jennifer in the bed next to me, probably because she shared her Easter egg with me, and I remember wondering why the boy opposite had a bag of liquid hanging from the side of his bed with no goldfish in it! Of course this was a catheter bag.
Whilst my memories of this experience were not all good, the acts of kindness shown to me by several nurses and others made me feel safe and cared for during this time of separation from my family.
My dad had a stroke that left him paralysed down one side at the age of 45. I was 13 at the time, one of five dependants.
He needed my mum's help with personal care, but he hated being dependent upon her, particularly to wash his hair. I would initially do this for him, but taught him a way of being able to do it for himself which empowered him not only physically, but mentally. It was an important step in restoring his sense of self. l had no ambition to become a nurse, but my original career path didn't work out and I became attracted to the idea of nursing as a job for life that would give me security, stability and financial independence.
I trained as a nurse through a time when nursing was still "old school", Ward Sisters were to be feared and showing any emotion was considered a weakness. It was probably the third-year students and class peers that I worked alongside that demonstrated more compassion and showed me another way to nurse and the positive impact this had upon patients.
During my time working on the surgical ward I met a Stoma Care Nurse who became a role model and inspired me to follow in her footsteps.
She was incredibly knowledgeable and had a manner with patient's that demonstrated compassion for their unique situation and an ability to empower them to adapt to their new self. She was like the Mary Poppins of stoma care and is thankfully one of our very own SecuriCare nurses!
In adult years I have been on the receiving end of hospital care in various settings and all the nurses I have encountered have been professional and competent. But it's the ones that make you feel that they are with you in that moment of vulnerability to support you as if you are their relative that 'put the care' in nursing, and truly make a difference.
"During my time working on the surgical ward I met a Stoma Care Nurse who inspired me to follow in her footsteps." – Sally Chester
Share this article:
by Year of the Nurse
Ready to join SecuriCare?
For ongoing support, product advice & home delivery.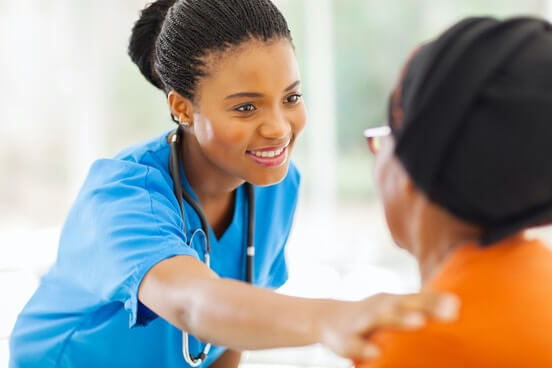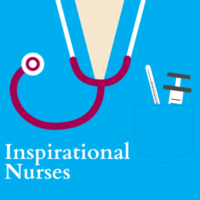 About the author
The World Health Organisation has designated 2020 as the International Year of The Nurse and Midwife. In celebration, we have a variety of things planned for the year including a regular blog about from our Stoma Care Nurses talking about the nurses who inspire(d) them.