I'm Grateful For My Stoma, And So Much More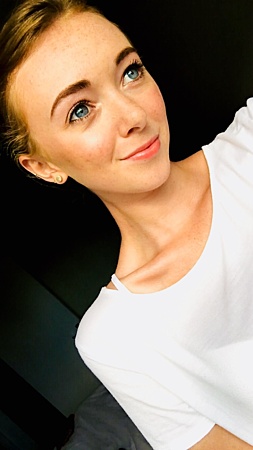 1. The medical profession – absolutely my number 1 thing to be grateful for.
I knew the NHS and the medical professionals in the UK were stretched, but I never knew the extent of what they do until I spent almost 2 years jumping around multiple hospitals. I've been through 5 different doctors, across 4 different hospitals and under the care of countless nurses.
I've also been admitted on 2 occasions - one resulting in the removal of an organ. I've been in hospitals for blood tests, x-rays, colonoscopies, endoscopies and sigmoidoscopies! I've had CT scans, ultrasounds and been in for multiple doses of intravenous drug therapy. I've gone through a total colectomy that required follow-up appointments from both my surgeon, GI and stoma nurses. The amount of time these people give up for their patients is unparalleled; my surgeon came into hospital on both his Sunday off, and New Year's Day to see me!
A large proportion of the nurses who looked after me were doing in excess of 90 hour weeks; swapping from night shifts to day shifts without any breaks. They carried me to my bathroom when I couldn't walk and they sat with me for hours while I cried about my upcoming surgery. The made me laugh, they cuddled me, and they have helped me through the toughest times of my life. They sat with me on New Year's Eve – in my hospital room, looking at Wembley Stadium from the window, a drip attached to my left arm and an oxygen mask helping me breathe. We watched fireworks light up the sky, indicating the start of a new year. The lengths these people go to for us when we are in a time of need in inspiring and I have so much respect for everyone within the healthcare sector.
2. Hair and clear skin
This may sound very trivial and maybe vain, but let me tell you a story. Starting with a time pre-Irritable Bowel Disease:
It's 8am and I'm late for a lecture; my first uni lecture of the year. Good start Billie, that'll teach you for wanting just '5 more minutes' and hitting snooze a dozen times. So I race out of bed and jump in the shower - deciding to not wash my mermaid length hair because it would take too long. I run out the door, books in hand, my hair a mess and not a scrap of makeup on. As I'm walking to uni I catch a glimpse of my reflection in a shop window and think, 'oh god you look rough'. When in fact I didn't look rough at all. I had long blonde hair that touched the waist of my jeans. My skin was acne and scar-free – I didn't need any makeup. I'd slept for more than 8 hours and the only bag I had was the one in my hand.
But at the time I took all of that for granted. I didn't see the glory in long hair or clear skin until I didn't have the luxury any more. When I was placed on the medication therapy for Ulcerative Colitis, it took that luxury away. I was riddled with acne and sore spots, and I now have scaring on my cheeks and an uneven skin tone. My face was so sore that water would make it burn. Then there was my hair; my crowning glory; my mother once described it as 'spun gold'. Within two months of being on the medication it started to fall out in clumps. I was getting ready to go to dinner one evening, and a whole clump came off in my hair brush. I didn't make dinner. I sat on the floor in front of my mirror crying for hours. And as the months went on, it didn't get any better.
My skin got worse and there was more hair in the plughole than on my head. What I was left with turned greasy and dry. My skin was a fiery red and decorated with spots. So I think back to the moments when I thought I 'look rough' for not wearing makeup and I laugh. Now I'm off the medication, my hair is growing back and I'm no longer plagued with acne. I now see the joy in something so simple. Looking in the mirror and being happy with what you see; whether that's your body, your skin or your hair, is something I will always treasure.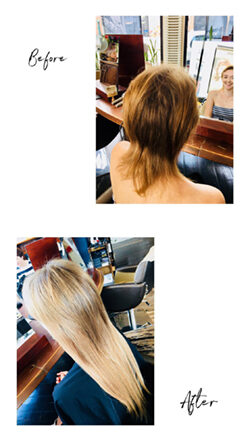 3. The Gym
Again, this could be determined as self-indulgent, but this is actually about far more than rock-hard-abs or a peachy bum. It's about being strong, determined, and proud of my body.
My physique is now unconventional due to the bag of poo on my stomach, and for the last 2 years I struggled with my weight – I was a mere 5 stone for a long time and had almost no muscle.
There were times when I didn't have the strength to stand up without help, let alone do a spin class or weight training, So I am now determined to be as fit and as strong as possible. I want people to say 'wow, she looks fit and healthy' rather than 'oh she's the girl with the bag'.
Pre-illness I worked hard on my body - some might say too hard. I was at the gym all the time striving for those abs and that bum. Then, in a matter of weeks I was confined to a hospital bed; unable to walk more than 2 feet to the bathroom. Now I'm colon-less and able to start working out again, I see the wealth in health. I see how important it is to be grateful for the times where you had the energy to dance, to run or to cycle. I see how lucky I am to be able to just 'hit the gym' and I see how blessed I am to be well enough to work on my body… to make people see that I'm more than just the 'girl with the bag'. I am strong, I am fit and most importantly, I am healthy.
So this World Ostomy Day, don't just be grateful for your bag, be grateful for the little things in life.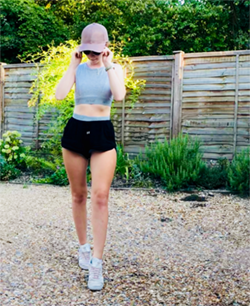 "…this World Ostomy Day, don't just be grateful for your bag, be grateful for the little things in life." – Billie Anderson
Share this article:
by Billie Anderson
Ready to join SecuriCare?
For ongoing support, product advice & home delivery.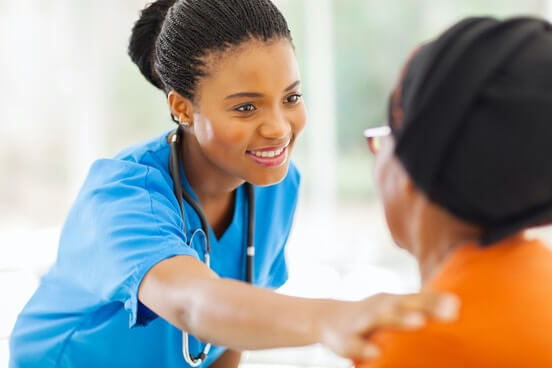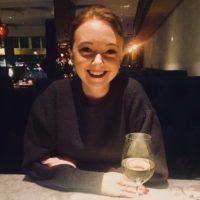 About the author
My name is Billie Anderson, I'm in my twenties and study history at Portsmouth. I was diagnosed with Ulcerative Colitis in 2017 and after a year of very aggressive drug therapy, I became an ostomate. To help raise IBD and stoma awareness I started a blog https://trustyourgut.blog and an Instagram account @billieandersonx.
This is my attempt to make my very unconventional stomach, conventional. I hope to show the world that you can love yourself - with your insides on the outside.