How My Stoma Helped Me To Make More Friends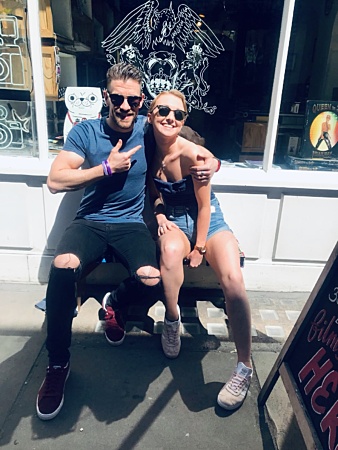 When I was diagnosed with IBD back in 2017 I felt very isolated.
I was suffering with severe anaemia, meaning I couldn't walk more than a couple of feet without feeling like I was going to pass out. I also had crippling anxiety about where toilets were and I was constantly planning my routes (should I be brave enough to venture past my front door) around the access to a toilet because with IBD, when you 'have to go' you really do 'have to go', and there isn't anything that will stop it. Safe to say, my social life ended altogether.
I was spending more time in hospital attached to an IV than I was drinking or partying with friends, and I felt very cut off from the world at that point in my life.
I wasn't able to pop round for a chat over a cup of tea or glass of wine. I couldn't order a takeaway or sit through a whole movie due to my anxiety around bathroom access and not being able to eat anything without needing to rush off to a bathroom. And due to my anxiety around food, I couldn't pluck up the courage to go out for dinner with anyone. It was a very lonely time in the beginning. I did have my two best friends visit me in hospital, but because of the environment I was in, I felt a little disconnected from everyone. They were living their lives and the only thing I had to talk about was the next medication they were putting me on, or how all my hair was falling out. The most exciting part of my day was not soiling my jeans or getting more than two hours sleep. I didn't want to burden anyone with my problems and I didn't feel like they would understand.
A couple of weeks after being diagnosed, I was sat in hospital on my phone and I decided to take to social media to look for someone who actually understood me.
After trailing Facebook and Instagram, I found a whole community of people. I put out a few messages asking for help and I was inundated with kind messages from so many people wanting to help. For the first time in months I felt like someone understood me and I no longer felt alone. After seeing so many girls and guys sharing their journeys to help others, I decided I wanted to join them; the more I shared, the more people I got to speak to who just 'got it' and I didn't feel isolated anymore. I was speaking to people from America, Germany and even as far as Australia! I could moan about the medication side effects and ask for people's advice on how to deal with it. Or I could talk about how I didn't make a bathroom in time, and laugh about it, rather than being judged for it!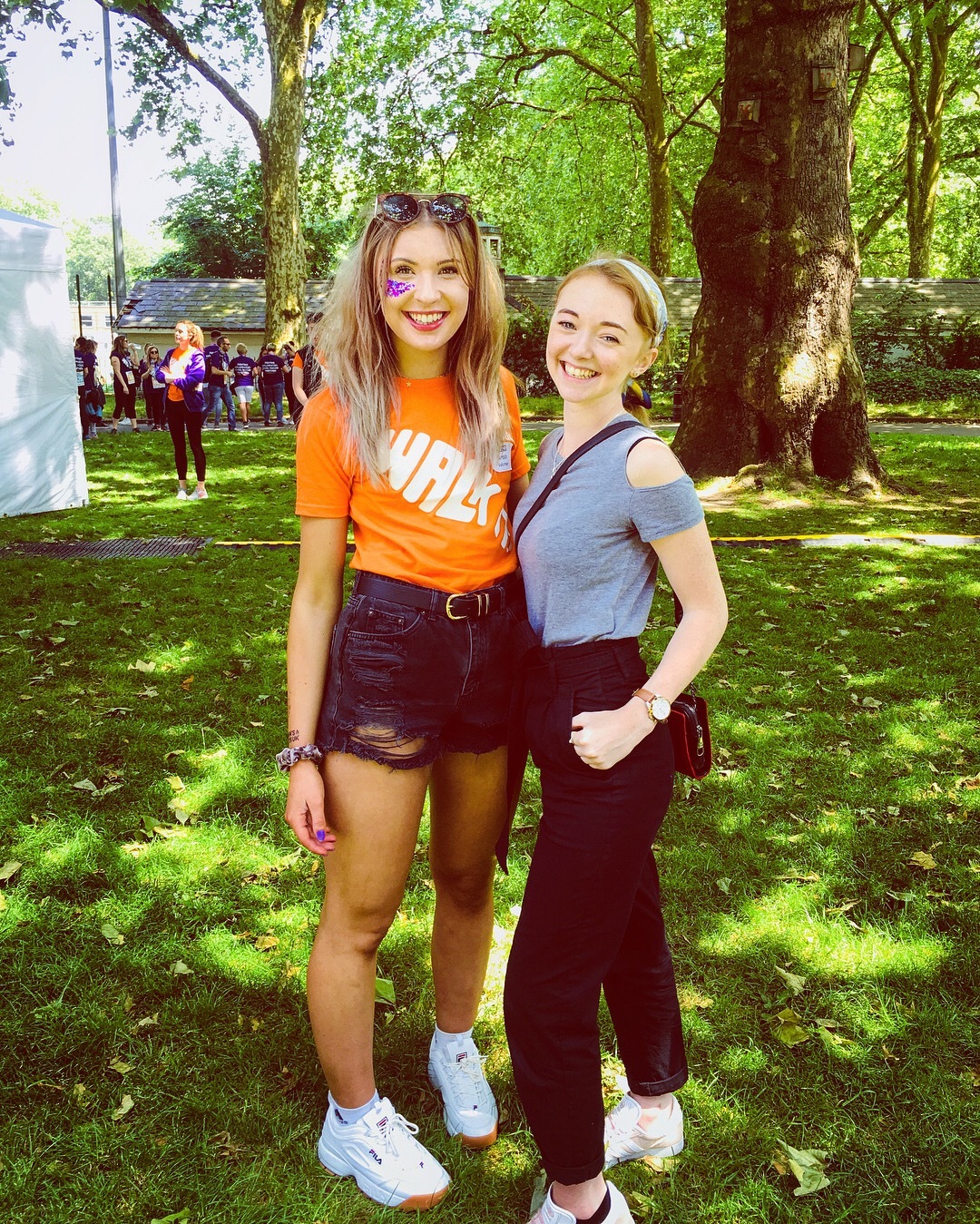 I sent out a help message to anyone who had a stoma when the call for surgery came around and the community only grew!
After just a few hours I had hundreds of messages from so many people offering their love and support for what I was about to go through. I've been sharing my stoma journey online for over a year now and I've seen this community grow and grow into something amazing. We are seeing fashion brands, news outlets and body positive communities take more notice of the ostomy population. With hundreds of girls and guys now being brave enough to join the social media movement, I feel we are educating those who don't poo into a bag about what it's really like, and hopefully comforting those who may be faced with a diagnosis like IBD or the reality of surgery. Sharing my life on social media has always been about helping others throughout their journey and connecting with people who just 'get it', as well as educating those who don't know what it's like to have a stoma.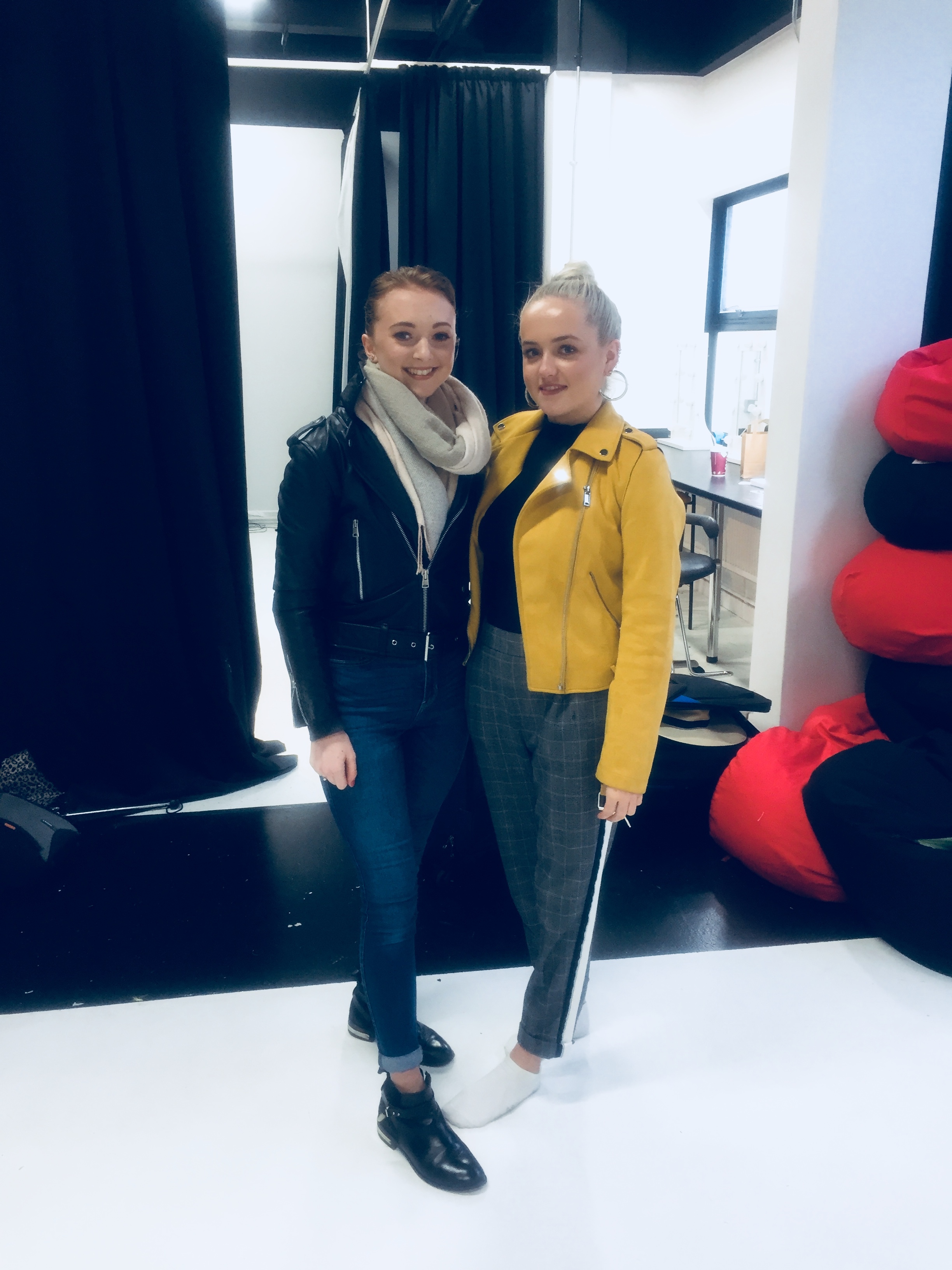 There is a misconception that stomas are only for the older generation or that you can't live a full life, but I want to break that stigma and get people talking about poo!
There's an assumption that social media is toxic and I'm not denying the negative side of it, but I get to be a part of a growing community who just supports one another. Being part of this community and finding people who understand what it is like to go through the diagnosis, the medication or the surgery, creates a crowd at a time when you can feel very alone. I have made some friends for life and I'm very proud to be part of such an inclusive community!
"We're educating those who don't poo into a bag, and hopefully comforting those facing a diagnosis like IBD or the reality of surgery." - Billie Anderson
Share this article:
by Billie Anderson
Ready to join SecuriCare?
For ongoing support, product advice & home delivery.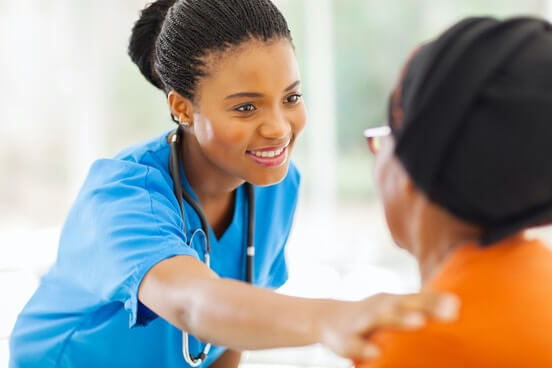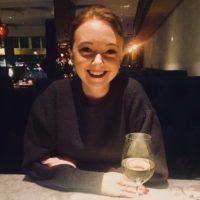 About the author
My name is Billie Anderson, I'm in my twenties and study history at Portsmouth. I was diagnosed with Ulcerative Colitis in 2017 and after a year of very aggressive drug therapy, I became an ostomate. To help raise IBD and stoma awareness I started a blog https://trustyourgut.blog and an Instagram account @billieandersonx.
This is my attempt to make my very unconventional stomach, conventional. I hope to show the world that you can love yourself - with your insides on the outside.