How I Have Made Stricture Friendly Lifestyle Changes To Postpone Further Surgery
Hello again, SecuriCare blog readers!
I hope you all are well and able to stay safe during the very worrying period we're in right now.
I wanted to do a post this month discussing my experiences living with a large area of strictures in my small intestine behind my stoma that were discovered a couple of months ago during my most recent hospital admission. Due to all the surgery and complications I've been dealing with since my stoma refashion surgery at the end of last year, I am very keen to avoid more time spent in hospital and would like to a better balance between living with my chronic illnesses and living my life. That is why myself and my team have agreed that trying alternatives to surgery for at least one year would be the best plan moving forward.
Here's what I'm doing to avoid surgery – if all goes to plan, I'll be able to return to my studies in September:
Following a strict diet of stricture friendly foods and avoiding those which are likely to cause blockages.
In January I had a CT scan that showed a six-inch long area of strictures directly behind my stoma caused by either a Crohn's disease flare or scar tissue from all the surgeries. Since then I have been seeing (more recently having telephone appointments while on lockdown) a dietician who has given me a stricture friendly list of foods which can be found on a number of NHS trust websites and I have been following it very strictly which has been a relatively easy change as I can still have all the things I enjoy, just prepared in easy to digest ways. I've been enjoying smoothies and fruit/vegetable juices instead of eating them whole and making the change from wholewheat pasta, rice and bread into the plain white varieties for example.
Getting further testing to see if I need to go back on treatment.
When I left hospital, it was decided that it would be best to have a scope done through my stoma to determine if I am dealing with active Crohn's inflammation or scar tissue and then to determine which biologic treatment would work best for me, and if going on it as soon as the lockdown is lifted would help avoid further damage! I've been in close contact with my Gastro Consultant and I have been given further information on the treatments available to me so I can be fully informed by the time we get the results from the camera tests.
Making an effort to build up my strength.
This is a hard one to do while on lockdown but I take the time every day to go for a walk with my mum using my walker so I can go a little further and build up my stamina as it's currently like starting from scratch due to losing so much of my strength with all the complications. On rainy days I have been walking around my house periodically to ensure I'm not letting myself lose the progress I've made!
Avoiding alcohol as much as possible.
This one is easy as I'm not a big drinker. Since January there's been just three occasions where I drank alcohol and those were for special occasions! Not only does alcohol make me unwell, but I can have a good time without it and still function the next day!
Getting out of the "just one won't hurt" mindset.
We all know that it's nice to have a cheat day every now and then, but I can't let myself take that risk right now. I might be totally fine eating some popcorn or an apple with the skin on it if I chew it really well, but that could also result in me being back in hospital with a blockage and that could lead to the surgery I am trying to avoid.
Staying in close contact with my team of doctors and nurses to ensure I'm well enough to continue on this path.
I have been very lucky to access regular appointments, in person or on the phone, where I can have things like regular blood tests arranged, discuss my symptoms and keep monitoring my other chronic illnesses.
Living a life with not only chronic illnesses, but the complications that can come from them, means that there's a difficult balancing act when it comes to treatment. Things often don't go to plan and it can be frustrating, but it's important to remember that it is your life, and you are the expert on your own body so make sure your feelings are not only known but taken into consideration.
It can be very hard but finding a balance between being a patient and actually living life is key!
Jen
"Here's what I'm doing to avoid surgery – if all goes to plan, I'll be able to return to my studies in September." - @crohnieclothing
Ready to join SecuriCare?
For ongoing support, product advice & home delivery.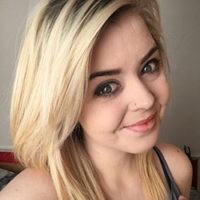 About the author
I'm Jen, I've had Crohn's Disease for more than 10 years and have a permanent ileostomy. I love all things fashion, animals and travelling. I'm also a student, a vlogger, and I have a dream to bring my adaptable clothing line CrohnieClothing to the masses.


Enter your email address to join our email list
By submitting, you agree to receiving product and service emails from SecuriCare. You can unsubscribe at any time by clicking the link in any of our emails, calling Freephone 0800 585 125 or emailing orders@securicaremedical.co.uk, and you can view our full privacy policy.