Holidays In 2016 With My Wheelchair: Being Active And Overcoming Challenges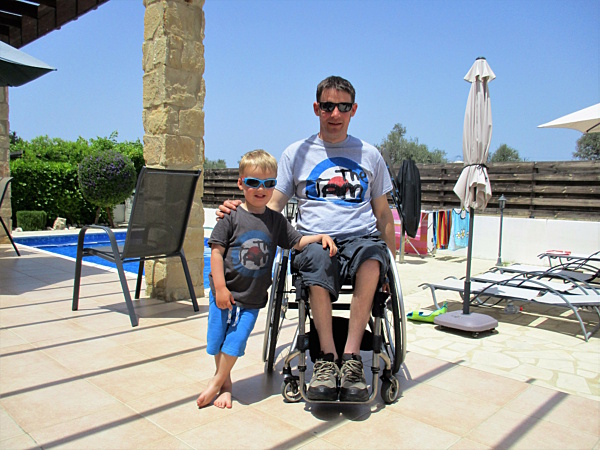 Going on holiday with a wheelchair can be exciting yet daunting. There are a number of challenges that could be faced – can I access a plane, what will the facilities be like when I get to my chosen destination, how easy will it be to get around?
Reminiscing about past wheelchair holiday experiences
I've been thinking back over some past holiday breaks. In 2016, my family decided to try holidaying in a couple of different destinations. My wife likes the sun and a pool, I like being in the woods and exploring. We are lucky at the moment that my son is still in nursery so we can avoid the expensive school holidays, taking trips in June and September.
Challenges in Cyprus
Firstly we went to Cyprus, to a villa which was available to rent for wheelchair users, with a private pool including a hoist so I could easily go for a swim. The flight from London Gatwick was smooth. Having to trust in the ground crew that my wheelchair will make it into the cargo hold is always a bit nerve-racking but I have never yet had a problem. The skinny aisle chair I have to transfer onto to get through the plane to my seat isn't the most comfortable but manageable for a few minutes. We landed in Paphos and got a pre-arranged accessible taxi to the villa in Polis. It was hot, so a lot of time was spent in the pool. We did explore around the local area to get supplies of food and bottled water.
Cyprus is a beautiful country but some of the paths are non-existent and the roads with paths had huge kerbs, difficult for even an experienced wheelchair user like me to negotiate independently. I must admit, occasionally I had used verbal independence to get up some of those kerbs, making sure the person helping me (in this case my wife) knew exactly what I needed and that we communicated well so we both knew when to act – it's easy to make mistakes. When I say, "go on 3: 1, 2, 3", and she helps on 3 but I'm actually expecting help the split second after 3, that's when things can go horribly wrong! Time on the beach was interesting too. We had to walk down a fairly quiet tarmacked road which led to a bumpy dry dirt track to Polis beach. Negotiating pot holes and ruts, trying to keep up with family in the heat can be tiring. Chilled water is a must to prevent dehydration.
Special times in a Blackwood log cabin
Another time, we spent a week in a log cabin in Blackwood forest near Winchester. Waking in the morning in the heart of the woods and seeing the morning mist filter through the trees is special. Venturing away from our cabin involved negotiating various paths with different surfaces. Having good wheelchair skills to confidently negotiate the woods can be hard work. Every time my front casters struck something - a tree root, clump of grass or tree stump - it slowed me down and had potential to throw me out of the front of my chair. Thankfully, good back wheel balance skills helped prevent me from falling out and kept me moving along at a reasonable pace, especially important when racing a 3 year old on a balance bike!
On a day trip out to the City of Winchester, it was annoying to find that the electric door at the tourist information office was not operational but, being the gentleman I am, it was a pleasure to have the skill and technique to open the hinged glass door for my wife and son to access the shop. Winchester Cathedral is an impressive building. Built many hundreds of years ago without modern machinery and technology, I didn't feel one loose slab covering the floor inside. There was a tourist walk around the city as well, fully accessible, that highlighted points of interest along the route. Winchester itself presented several challenges though, with lots of different surfaces to safely conquer – rutted cobbles, gravel, slopes and dropped kerbs. It made an interesting trip round the city and we enjoyed the opportunity to see the sights.
So many great places to explore… and I was pleased to be able to get around safely in my wheelchair!
Going on holiday in a wheelchair isn't just exciting, it can be daunting too. There are a number of challenges...
Share this article:
by Stuart Wheeler
Ready to join SecuriCare?
For ongoing support, product advice & home delivery.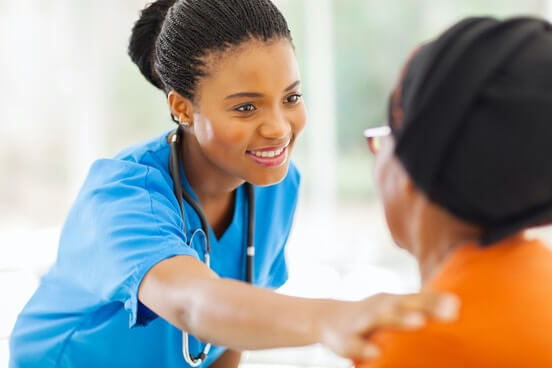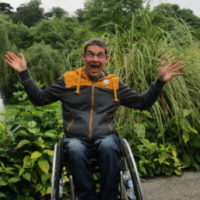 About the author
Hi, my name is Stuart, I've lived with a Spinal Cord Injury for over 20 years and use a wheelchair. I have a family and value independence. I teach manual wheelchair skills - www.freedomwheelchairskills.co.uk.