Getting Back To Fitness After Stoma Surgery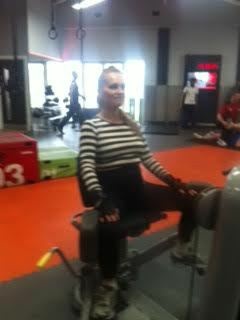 Hints from our resident bodybuilder
My return to fitness took much longer after stoma surgery
When my bowel burst during emergency surgery for diverticulitis and abscesses, I knew it would be at least 12 weeks (if there were no complications) before I could start training in the gym again. On my abdomen alone I had already had 3 transverse laparotomies and 4 laparoscopies so I was well versed with getting myself back to the gym after surgery. Even despite multiple surgeries, I had managed to get to the peak of my bodybuilding in 1995. This time, however, boy was I in for a shock!
Firstly, I ended up with 2 wound infections to accompany my new stoma. This was a very large wound area and a whole different type of recovery to anything I'd experienced before. Going online to research my situation, I was shocked to see how common wound infections are during stoma surgery recovery.

Strengthen your core muscles pre-surgery
I'm lucky that I am a qualified Clinical Personal Fitness Trainer so I had a good idea of how to get myself back to fitness. They don't cover stomas on our courses, though, which is a shame. If you know you are going to have stoma surgery, I really recommend strengthening your core muscles first before the surgeons cut the muscle…you will definitely be glad that you did!
Exercise carefully to avoid a hernia
I cannot stress enough how important it is to be very careful after major surgery. Hernias are unfortunately common, whether parastomal or otherwise. You will be given a list of exercises by the physio but how many of us actually do them? At this stage, while the wound is so new, the safest exercise to do is literally just to pull your tummy muscles in and hold for gradually longer periods of time each day. Due to all my complications, including another undiagnosed abscess which burst in April, this is all I did for over 5 months. I can now manage 300 - 500 sit-ups in sets of 30: it was worth the wait!
Normally after major surgery I would have been in the swimming pool after 4 weeks but not this time! I didn't eat for 2 weeks apart from through a drip, so lost a lot of weight and with that came muscle loss. Getting back on track to publicly get my belly out and do my planned bikini shoot to inspire older women after adversity has taken me some time.
Another milestone – 11 months since my cardiac arrest
This week also marks 11 months since I had a cardiac arrest. Four weeks after, I started back in the gym as the doctor advised. I couldn't make the stairs so had to use the lift but nevertheless went in to pump a few very light weights just to mentally get me going. Here I am today, celebrating my recovery milestone by doing a major leg workout, squatting my own body weight & deadlifting half of it! I double belt which makes me look like a swashbuckler when I do legs but safety comes first.
It's never too late: now I'm even bodybuilding again!
Despite everything I and my body have been through, today I'm making such good progress. I'm even back to doing bodybuilding despite my stoma; something which I never thought possible. At 58, I'm not able to build muscle as quickly as before… but that's ok. With time and patience it's coming together, week by week. In January, everyone thinks of starting at the gym or taking up a new exercise regime. I don't make resolutions as such but I do make promises to myself and like to set goals. I hope I've been able to inspire you to do the same; it's never too late, no matter what happens.
It's never too late to get into fitness, even after stoma surgery
Share this article:
by Jay Hyrons
Ready to join SecuriCare?
For ongoing support, product advice & home delivery.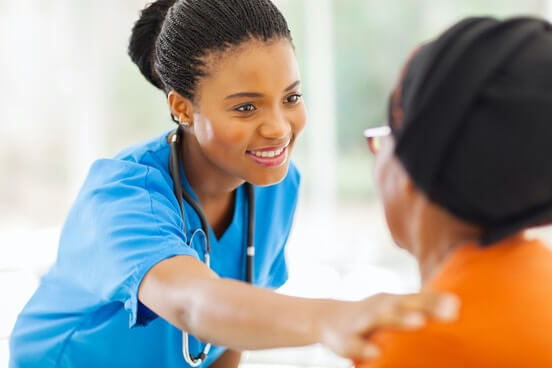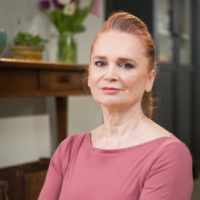 About the author
Hi I'm Jay. My stoma was unexpected and very much unwanted, in fact it still is. I am a qualified Clinical Personal Fitness Trainer and a former National Champion Bodybuilder. After eight abdominal surgeries I am still Hernia free. You can see the video made in partnership with CliniMed here Core Exercises to help prevent Hernias and you can get other fitness tips on my YouTube or follow me on Instagram.