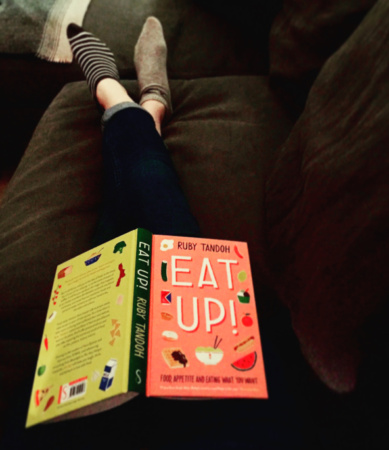 I've always loved food. I've had gourmet food at home my whole life and have eaten in several impressive restaurants. This is because I'm the daughter of a chef, and am amongst the third generation of women in my family to be passionate about cooking.
The countless cookery books on the kitchen shelves were always my favourite reads, from Rick Stein's India, to Jamie Oliver's Italy, and every book by Delia Smith!
From as young as I can remember my mum would start the day with, "What do we have for dinner?" …something I've now adopted. Food was always the first thought in the morning and the last before bed.
My earliest cooking memory is from my grandmother's kitchen: I'm standing on a chair with Mum on one side and my grandmother on the other, and they're bickering about how to chop a potato. I was no older than three, but I was learning how to make the best roasties!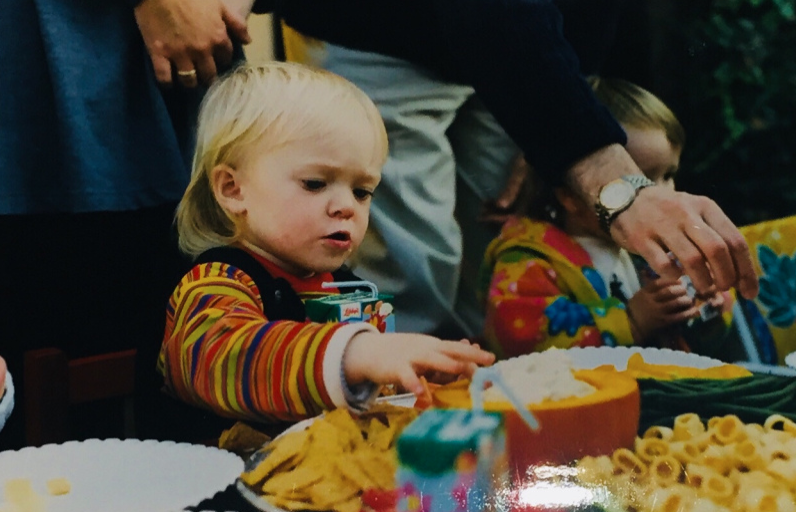 With food at the centre of my life, being diagnosed with an inflammatory bowel disease (IBD) came as a bit of shock.
I'd always eaten healthily, and buying a ready meal was a sin in my house, so I couldn't understand why my body had given me ulcerative colitis and taken away everything I'd loved. IBD transformed food into pain; the first bite of anything would result in hours of crippling stomach cramps and sitting on the toilet. The only thing I was able to eat without feeling like my insides were on fire, was dry bread and a decaf black tea. For a foodie this was absolute torture.
My mental stability was going down the drain. I was desperate for something with a little bit of flavour that didn't leave me in tears. Not only had colitis taken away my physical health, but it had sapped me of all happiness because my one true love was diminished to the dullness of plain toast - without the joy of butter.
The idea of eating and the prospect of food would only ensue a sense of panic and anxiety. That was until I was given Rosie – my stoma.
Four days after having my colon removed I was sat in hospital weighing just five stone, and my doctors came to talk to me about what I could eat. I had been deprived for months and my dreams were filled with chilli-con-carne, lasagne and macaroni cheese. All of which my doctors said would be GREAT!
I was on an all carb diet for the first eight weeks and words cannot describe how much happier I was. I felt the light come back into my life the moment I ate a piece of gouda… the tangy, salty sensation reigniting my taste buds. I started to pile on the pounds and after just one month I was back to a healthy weight. The more I ate, the more I relaxed and when dinner time rolled around, the dark clouds of anxiety and stress were starting to clear. I started to become more involved in the kitchen at home - cooking with my mum again - just as I'd done when I was three years old, but this time I was the one chopping the potatoes.
I started to help Mum with dinner preparations again. We'd get all the books off the shelf and go through each cuisine or chef in an attempt to find something that would satisfy our cravings. The joy had been injected back into my life and I started to feel like myself again.
I may have slightly different plumbing to the rest of the world, but removing my life-sapping colon has given me more joy than I can express.
I start the day by asking, "What do we have for dinner?" and I end the day by thinking about what kind of lunch tomorrow will bring! I don't follow a specific diet because I don't believe in diet culture, but I do believe that everything should be in moderation. So I eat the things I love, but not to excess. There isn't much I avoid, but it's about being savvy. Personally, I stay away from corn on the cob or whole fresh tomatoes. I make sure I chew like crazy, because swallowing anything whole could mean a trip to A&E. I drink lots of squash rather than water because I find it more hydrating, and I stick to salty snacks like crisps or nuts (but not a whole share bag!) to keep my sodium levels balanced.
Ultimately, I just allow myself to enjoy one of the best things in life - we all have to eat, so why not make it fun!
"With food at the centre of my life, being diagnosed with an inflammatory bowel disease came as a bit of shock." – Billie Anderson
Share this article:
by Billie Anderson
Ready to join SecuriCare?
For ongoing support, product advice & home delivery.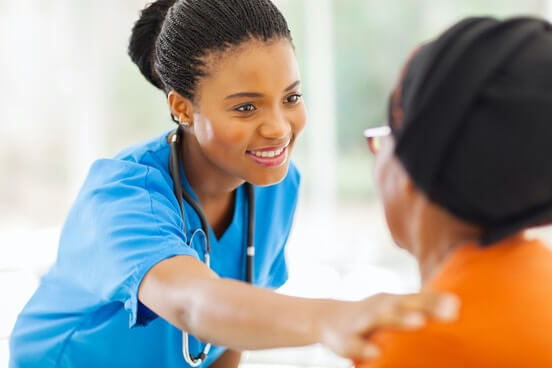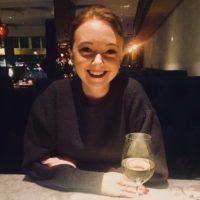 About the author
My name is Billie Anderson, I'm in my twenties and study history at Portsmouth. I was diagnosed with Ulcerative Colitis in 2017 and after a year of very aggressive drug therapy, I became an ostomate. To help raise IBD and stoma awareness I started a blog https://trustyourgut.blog and an Instagram account @billieandersonx.
This is my attempt to make my very unconventional stomach, conventional. I hope to show the world that you can love yourself - with your insides on the outside.