Expanding Horizons With Wheelchair Basketball
Let me start off by wishing you all the very best for 2019. I'm sure you all have your resolutions, and hopefully you have kept to them, or have a plan in place to make sure they are carried out!
As you may have read, my wheelchair basketball club, Glasgow Rocks wheelchair team, have been doing great things domestically and sit atop their divisions.
We're well on course to achieve something special for Scottish wheelchair basketball.
You may also have read previously that I'm collaborating with the international governing body for the sport, to expand the game into the country of Georgia. One of our players was born there and due to his medical needs and the lack of provision in his home country, he had to be rescued and was adopted here in Scotland.
I have known him for a couple of years now and have mentored him, helping him to progress in the game of basketball. I'm proud to say he's on the talent programme for Great Britain's under 23s.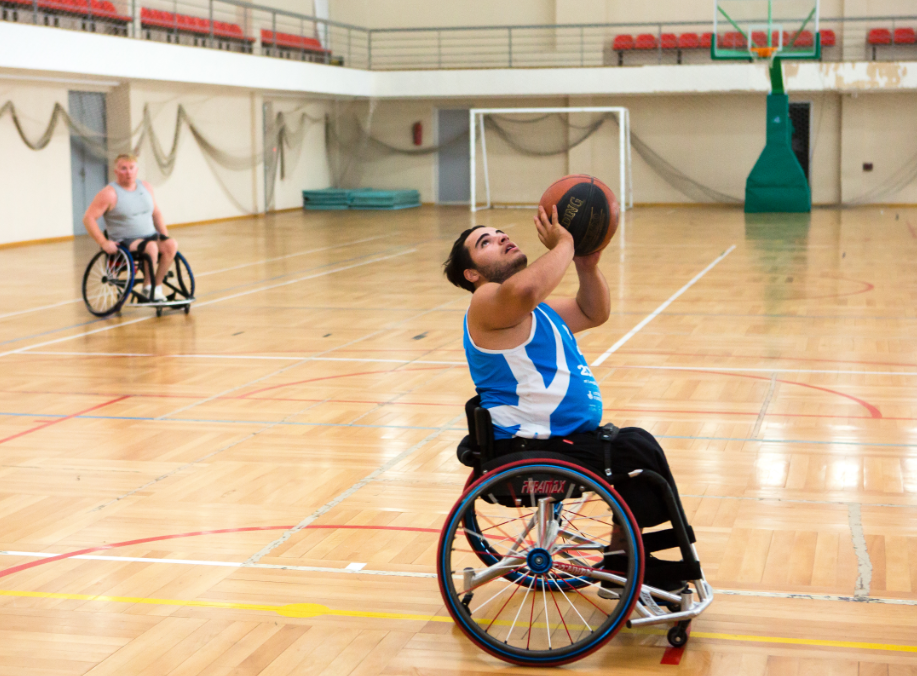 I was offered the opportunity to travel to Georgia with him and was incredibly grateful for the Curan Man ISC on this trip.
It was this journey that provided me with one of my New Year resolutions. I saw the poor facilities faced by people with disabilities and can tell you undeniably just how relieved I was to have my Curan Man catheters. I would have had all sorts of problems with those facilities otherwise!
The sporting facilities were in a shocking state after years of neglect and not a thought for inclusivity.
I trained and coached (as best I could with the language barrier) with what will become the Georgian national squad. I resolved there and then to contribute as far as I could to build the game in Georgia and improve the perceptions of disability there.
The first step had to be getting them more up to date equipment, they had been using old and dangerous ill-fitting gear that I would have been using in the 80s and 90s.
Unfortunately, there's no way they'd have anything as medically advanced as the products available to us in the UK through companies like CliniMed, nor would they have the convenience of the SecuriCare services that we have, but one step at a time.
The basketball court they use is currently akin to the landscape of the moon!
Broken parquet flooring could destroy a chair, or worse cause a serious accident at speed. I hope that this is well on its way to repair when I revisit them at the end of January. My next visit will be with some of my Rocks club committee members, hoping to arrange a mini tournament with the Armenian national team and a select squad from the Rocks in the Autumn.
It's something I'm particularly proud of, to be given the opportunity to give something back after the career I've had.
The opportunity to explore a new country and showcase what our players can do is something we've previously been unable to do due to funding constraints. So, collaborating with the team in Georgia is a chance everyone here jumped upon. We believe that no one should be left behind in terms of equality or opportunity, so this collaboration has granted us the ability to further work on this mission. Along with it, expands the horizons of our Georgian friends, look out for our new partners at the 2024 Paralympics!
"In Georgia, I saw the poor facilities faced by people with disabilities and can tell you how relieved I was to have my Curan Man catheters." - @rockswheelchair
Ready to join SecuriCare?
For ongoing support, product advice & home delivery.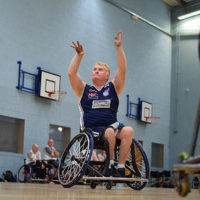 About the author
Gary Davidson is an active sportsman who has competed at the Paralympics for both Scotland and Great Britain over the years. Gary has spina bifida, and carries out self-catheterisation. You can follow him on twitter @rockswheelchair.


Enter your email address to join our email list
By submitting, you agree to receiving product and service emails from SecuriCare. You can unsubscribe at any time by clicking the link in any of our emails, calling Freephone 0800 585 125 or emailing orders@securicaremedical.co.uk, and you can view our full privacy policy.