Cinderella With A Stoma – And The Winner Is
Over the last few months, Rachael has been sharing her stoma journey with us and discussing how it led to her entering a beauty pageant. In this instalment, Rachael tells us what happened at the final of the Miss Divine pageant in 2018.
Feeling hungry (but trying not to look hungry), I stood among a group of contestants that I totally hadn't been stalking for the last month and pretended not to know them all by name and division.
I attempted to introduce myself to the girls on the table in front. They were all so kind and helpful as this was my first pageant and a few of them had entered the year before. Registration came around and then it was off to the dressing rooms to abandon our belongings before rehearsals began.
I was sure to pack the most important possession as all, a can of deodorant spray for the occasional emptying of my stoma bag! I didn't mind the other girls seeing my bag, but I didn't want them to smell it.
The burgers I'd eaten had came back to bite me as I lugged my suitcase and my five ton dress up three flights of stairs. We were shown to the stage where we had to learn an introductory dance routine and, depending how confident we felt, were positioned around the stage. I put myself forward to be in the front row – only to find myself in the awkward position of the other contestants following my every move.
After all the rehearsals and pageant training, it was curtains up and the theatre came to life with friends and family, current and former beauty queens and a panel of judges.
We had rehearsed to enter the stage for the opening dance from opposite sides of the stage and all I remember telling myself was to just keep smiling!
I chose to wear a loose dress for this activity as anything tight fitting would require suction pants, and attempting to complete a choreographed routine whist squashing my stoma bag flat against my stomach wasn't a good idea, so I let it swing around freely - much like my dance moves.
I successfully got through the first few steps of the routine smoothly - picturing myself as a backup dancer on an Ariana Grande world tour – but the imaginary fame was short lived when the whole stage turned left and I turned right!
At this point chaos erupted and we all began doing an individual routine, it was safe to say we all moved off stage rather quickly as a few members in the audience slow clapped our exit.
We all rushed back to the dressing room where it was a mad dash to get into our national costume.
I had to try and coordinate a toilet break before the outfits started to become not-so-toilet-friendly!
Luckily, because my stoma output had been slow so there was little to empty, but never the less I dispensed the whole can of air freshener in the toilet beforehand as a precaution.
I couldn't believe how creative some of the costume were, from traditional African attire to dresses made from flags, everybody had put so much thought into their costumes… except for me.
Yep, mine consisted of a red dress borrowed from a friend at the last minute. And a flag.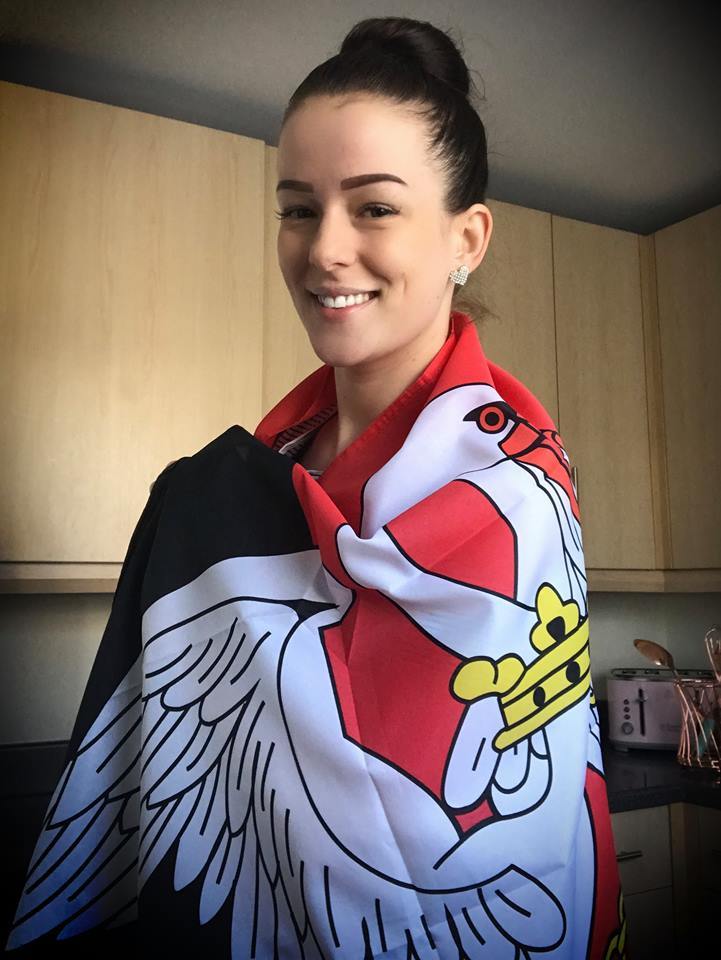 My idea had been to fly the flag almost like a cape, but that didn't go to plan either and I ended up in a twisted mess trying to style it out in front of the judges.
The night moved on to evening wear and I only managed to trip once in my dress, and then we gathered backstage to await the results of the night. I slumped down in my enormous dress and removed my shoes for a moment. If there was ever a bad time to have a leak it would be now, I thought to myself, as I sat like a meringue on the floor.
Luckily, Sheila the stoma was well behaved considering the amount of outfit changes and refinement of the control pants during the night, she does me proud sometimes!
My feet were swollen and sore, they looked more like they belonged to the BFG than Cinderella.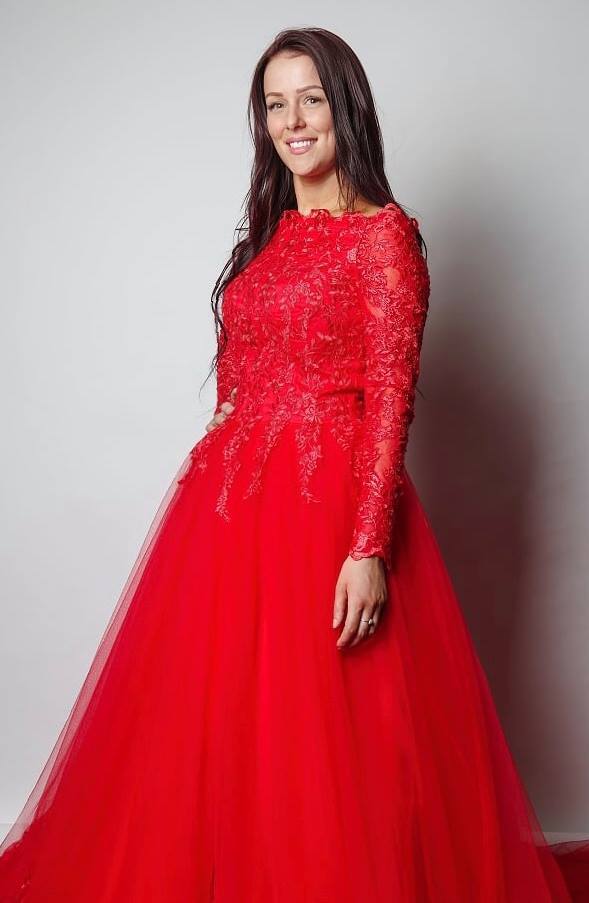 Eventually we gathered on stage for the crowning. I knew I wouldn't win the best in national dress, or the fashion wear but I was convinced that I would win the best evening gown – but my name wasn't called.
The crown was awarded to the girl stood next to me. We were then asked to leave the stage as the winning Queens stood for photos.
I lugged myself up the stairs to the dressing room where I collected my outfits and said my goodbyes.
Even though I hadn't become the first national beauty queen with an ostomy (this time), I had made so many friends and it was the most fun I'd had in a long time.
From that day forward, I knew I was going to be hooked on pageants and should there ever be a swimsuit round, Sheila may even get a makeover herself!
Stay tuned for Rachael's next instalment…
"Sheila the stoma was well behaved considering the amount of outfit changes and refinement of control pants . . . she does me proud sometimes!" – Rachael Kin
Ready to join SecuriCare?
For ongoing support, product advice & home delivery.
About the author
My name is Rachael, I'm an ostomate, mumma and wine taster (I think just the first two count?) I have an ileostomy stoma called Sheila and we are inseparable, literally. This is our journey... I am a novice blogger but an expert in origami, so if my humour fails me, I can always make you a hat? Follow me on Instagram!


Enter your email address to join our email list
Message Sent
Thank you for submitting your enquiry. We will be in contact with you shortly
By submitting, you agree to receiving product and service emails from SecuriCare. You can unsubscribe at any time by clicking the link in any of our emails, calling Freephone 0800 585 125 or emailing orders@securicaremedical.co.uk, and you can view our full privacy policy here.