Cinderella With A Stoma – A Kick Up The Rear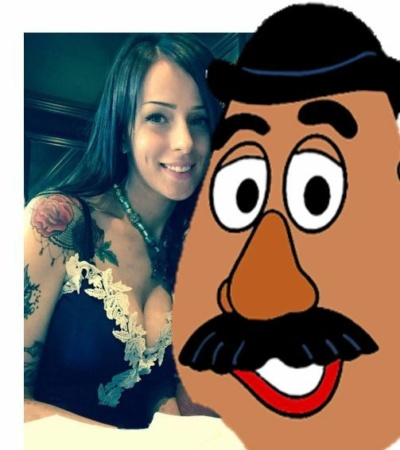 We all have our moment in life when you meet somebody and instantly something inside you says, "there's something special about this one".
Well if I could have a pound for every time I have thought "this one is definitely the one" I could spend the rest of my life on a private yacht, sipping Malibu, surrounded by furry four-legged friends, totally Cinderella style.
When I became ill I had already been in a relationship with 'The One' for around a year.
We were still in the stage of not pooping in front of each other so, with me having to go to the loo at least 25 times a day, it was hard to spend any quality time together.
He wasn't unaffiliated with the disease considering his daughter was diagnosed with Crohn's at the age of 12, but strangely he couldn't see how it was possible I could have such a serious illness, and thus repeatedly told me I was suffering from the flu.
The point of realisation for him came when we sat side by side on my hospital bed two days before my surgery, it was a flying visit as he had just come back from a spontaneous weekend away in Ibiza.
He often felt deserving of these little breaks, and especially now with the stress of his partner in hospital, what better time to jet off into the sun.
A nurse had given me a bag to analyse in the lead up to the surgery, which I showed to him. Shying away from the reality (as expected) he took one look at the bag and edged further away from me like the time I told him I might be pregnant.
At this point his reaction should have been enough to tell me he wasn't going to adjust and thus I should have pulled the adhesive sticker off and stuck it to his bald head.
In the wake of my recovery, I tried to enjoy the things I had before and engage him in my positive approach.
Bouncing back with energy, I rushed to tell him how amazing it was to have my first swim with a stoma bag, how it stuck so impressively and how comical it was as it floated around in the jacuzzi!
And then, as if slapping me with a wet fish, he had a sudden spell of word vomit (as I like to call it). "I didn't think you had a one piece swimsuit?" he said. His face seemed to drop when I told him I had gone swimming in a bikini.
He scolded me with a look of disgust as he began to explain how unfair it must have been for others to have to share the pool with my bag of poo.
I had an idea that I was sure would help him see the bag as a friend and not an enemy, so one day I bought my holdall of supplies to his house.
I asked him if he would like to look through it and, in turn, I could explain to him what the different products were for – well that must have been when I crossed the line because supposedly I "…should have got it into my thick head a long time ago", that he wasn't interested.
My 'one and only'.
The day I did finally get it into my head was after a restless night of being woken up at five in the morning for 'needs' that were not mutually shared. Following my tired and cranky refusal, we embarked on the topic of how deprived he had been of intimacy during my illness, and now the poor man was being deprived again!
Was I supposed to sympathise with somebody who was losing out in the bedroom, when I had almost lost my life on a hospital bed?
And then he said the ultimate sentence that would give me the kick up the rear that I needed, "when you were in hospital, I was patient"…those words hit me like a stream train, and they hit hard.
Our five year relationship had boiled down to this and I realised at that point I had to have some self-worth.
Sheila the stoma and I put on our bags and we were gone.
Here we are in the summer of 2019 and I am happily single, Sheila is rocking the bikinis and we are living life to the full with nothing to hold us back.
"Was I supposed to sympathise with somebody who was losing out in the bedroom, when I had almost lost my life on a hospital bed?" – Rachael Kin
Visit our relationships feed to read more about romance and friendships whilst living with a stoma.
Share this article:
by Rachael Kin
Ready to join SecuriCare?
For ongoing support, product advice & home delivery.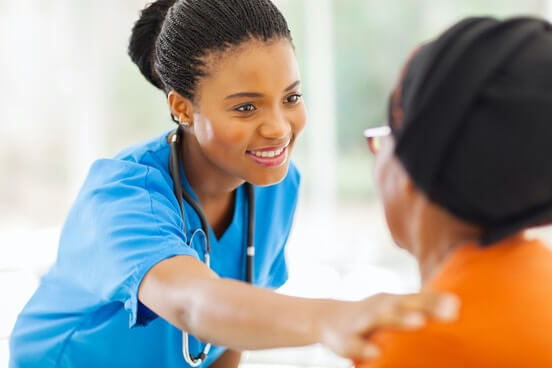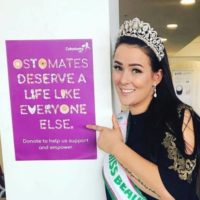 About the author
My name is Rachael, I'm an ostomate, mumma and wine taster (I think just the first two count?) I have an ileostomy stoma called Sheila and we are inseparable, literally. This is our journey... I am a novice blogger but an expert in origami, so if my humour fails me, I can always make you a hat? Follow me on Instagram!