Caz's Christmas Party Outfit Tips: Sequins, Sparkles…And Spiced Apple Air Freshener
Spiced apple and Christmas shopping
Hi Guys!
December is finally here, hooray! Which means the smell of Spiced Apple air freshener is among us… to disguise our bag emptying trips to the toilet (well, in my workplace it is, anyway!).
As well as the Spiced Apple, December is about eating lots of food, buying loved ones presents and…Christmas parties! Yay! I don't know about you, but I find shopping for any kind of clothes stressful, the only good thing at the moment is that the shops are full of Christmas party outfits, sparkly shoes and cute little accessories, so you're never going to be stuck for ideas.
Stoma-flattering Christmas party clothing
For me, when it comes to a Christmas party, I always opt for a dress. I very rarely dress up so this is the perfect opportunity for me to do this as I love making myself up and putting on those false eyelashes.
The ideal dress for me is a skater style dress-mostly because it's not restricting to my stoma bag and if the bag does get slightly full, you can hide it as the dress style is so floaty-hurray! However, I do love a good body con dress too; the only issue with that is you have to empty your bag more frequently, which isn't always ideal for the lazy bag emptier…(that would be me…)
Playsuits are another favourite of mine-there are so many cute ones to buy for the party season. I have seen a lot of velvet playsuits recently which are perfect for any party, teamed with some cute heels and a little clutch bag; which of course is ESSENTIAL for those spare poo bags we carry around.
Alternatively, if you're not feeling a dress or playsuit, there are so many lovely two piece/co-ord sets about at the moment! I love co-ords, the majority are high waisted and so comfortable with my bag; comfortable and glamourous, definitely a winning combination. I have seen velvet high waisted shorts in a few high street shops, which look so cute. I would suggest pairing these with a crop top/bralet and a kimono-I am really into crop tops at the moment, they're just so easy to wear with high waisted bottoms and look great.
Crack out the lashes
Now you've got your outfit sorted, it's time to pick out those lashes! They are a definite must have for any Christmas Party. I am a massive makeup lover and always encourage ladies to crack out the lashes (long length and extra volume, it is Christmas after all).
Caz's Christmas Top Tips
So my top picks for the Christmas party season are; sequins, sparkles, velvet, fluffy accessories and glitter! Most of all- have fun, pack spare bags and drink responsibly.
As for the teetotallers out there, take it easy on the fizzy pop, it does have a tendency to balloon your bag out quite quickly!
I hope you all have a wonderful Christmas and an even better New Year! Enjoy the fun times to be had.
These Christmas party fashion tips are great for those with a stoma
Share this article:
by Carrie Caines
Ready to join SecuriCare?
For ongoing support, product advice & home delivery.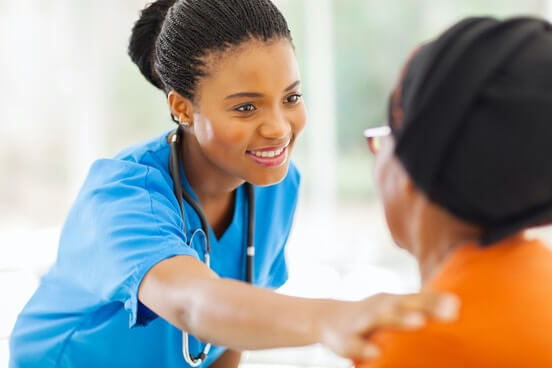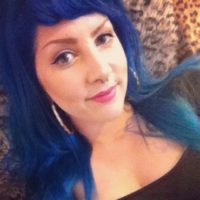 About the author
My name is Caz. I'm a twenty something, blue haired pizza lover. I have a permanent Ileostomy named Krang. I'm going to be blogging about things that matter to me, as a young ileostomate – because not only old people have stomas!