From Aura to 'Aura' - A is not just for Attitude!
I used to be a champion bodybuilder – until a head-on car crash
As a former champion bodybuilder, looking good was a big part of my life for many years. I was 38 when I won the 1995 NABBA Miss England Figure title. It's not as easy as it looks, strutting your stuff on stage in a shiny bikini in front of an audience of 500 people, with no chance to use PhotoShop…what you see is how it is! So, back in the day, there was a good measure of 'attitude' in my aura. I was flying high… until a head-on car crash took me out of the game.
But I still wanted to inspire other women
Somehow, though, I never lost my desire to champion the ordinary mum – I still wanted to continue inspiring women as others had me. I knew I would never again train to my previously attained bodybuilding level of yesteryear but, despite many setbacks, training did again become possible. By the end of 2013 I was looking forward to doing a photoshoot to inspire older women. Until, that is, I ended up in intensive care in an induced coma with a perforated bowel.
Then I ended up with an emergency colostomy! I was devastated.
To say I was devastated was an understatement. I knew what a colostomy was but certainly not what a stoma bag looked like nor what life would be like with one. It seemed like the end of the world - and certainly the end of my photoshoot. So much for being an inspiration, hey; I couldn't even cope with looking at my colostomy bag, let alone changing it!
Reality kicks in
But then of course reality kicks in and you have to. After-all, that bag isn't going to change itself. Once I got active again, my stoma nurse (knowing that I like to travel & was 'sporty', as she called it) suggested I think about trying a flushable colostomy bag. A bag I could flush? I liked the sound of that indeed! Eco friendly, no need to put my used bag in the bin (which always made me feel a bit like it was a nappy bag). Nothing to lose, I thought…
Flushable stoma bags changed my life dramatically
From that moment on, my life changed dramatically. The first Flushable bag that I tried was a Midi size but it was still pretty discreet, with no obvious ridge from a drain. Back at the gym I felt confident enough to wear leggings with long tops. Travel became so much easier too with just the outer part of the bag to bin! One could almost feel 'normal' at times!
With Aura Flushable, life got even better
Then life got even better! The next generation of Flushable bags arrived – the Aura Flushable – with Manuka honey in the flange and it now comes in a Mini size, too. Now when I'm at home there's a larger Midi bag for night use & when I'm out there's this amazing little Mini which means I have even better wardrobe options. I'm so glad I didn't throw out all of my little black dresses when I got my stoma! Women at the gym have told me you would never even know I have a bag…how cool is that? Not only is it discreet – I know I can trust this bag to keep up with me on all my adventures: when I went on an aeroplane for the first time in October, it didn't balloon at all.
Aura Flushable helped bring back my confidence
So here I am getting ready for my bikini photoshoot after all! Now there is a real 'Aura' in my aura and it may well have brought back some of that old attitude I used to have in my bodybuilding days…but now I understand that it's really just all about confidence. It's easy to be confident when you have no reason not to be. Getting it back just took a little help.
Share this article:
by Jay Hyrons
Ready to join SecuriCare?
For ongoing support, product advice & home delivery.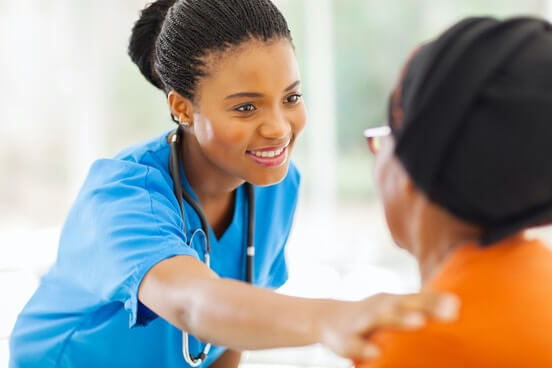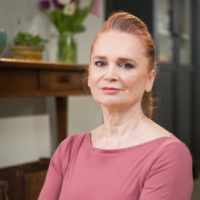 About the author
Hi I'm Jay. My stoma was unexpected and very much unwanted, in fact it still is. I am a qualified Clinical Personal Fitness Trainer and a former National Champion Bodybuilder. After eight abdominal surgeries I am still Hernia free. You can see the video made in partnership with CliniMed here Core Exercises to help prevent Hernias and you can get other fitness tips on my YouTube or follow me on Instagram.